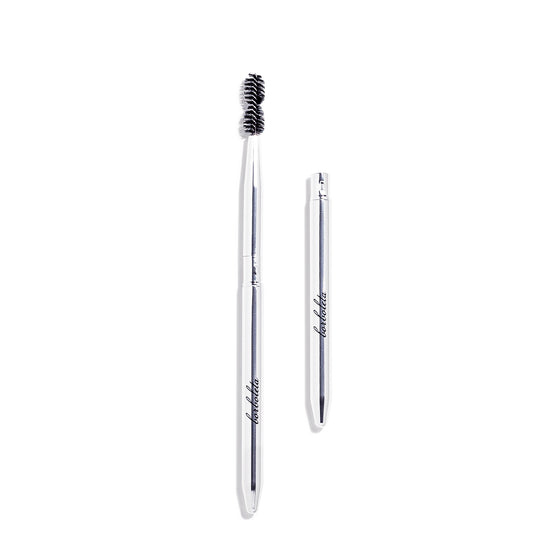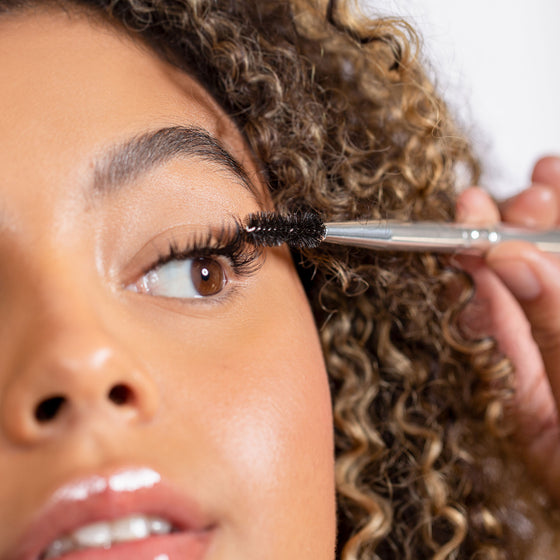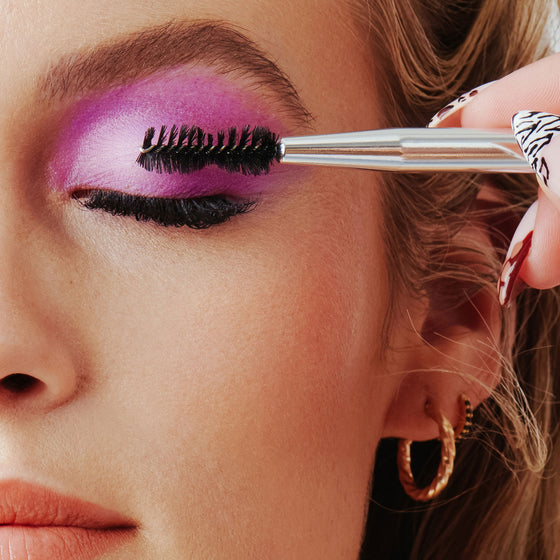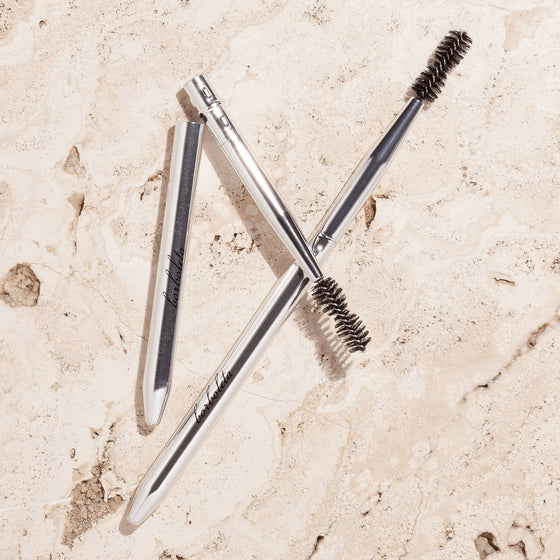 Fluff Up Lash Wand
Touch Up
The Fluff Up Reusable Lash Wand is your back-pocket secret weapon for touch-ups anywhere and flawless lashes everywhere. The eye-hugging, hourglass shape combs through each lash from root to tip to keep your natural lashes or extensions fluffy, separated and perfectly positioned. Specially designed to use with extensions, but also perfect for your natural fans, our custom bristle mix gently detangles and removes shedding lashes for a gorgeous look. And, this stash-friendly essential stays safely protected with a cap that keeps the brush clean and doubles as a handle for easy, on-the-go use.
Fibers: Mix of nylon bristle types to gently brush from root to tip, combing and detangling criss-crossed extensions or natural lashes for a defined look.
Tapered Tips: Gently separates shedding lashes without pulling or tugging. An eye-hugging hourglass shape that helps to volumize, fluff and lift every lash, and maintain curl shape
Aluminum Handle and Cap: Keeps bristles hygienic and protects brush shape when stored for on-the-go use. The cap also acts as a handle for more control during application.
Use as needed throughout the day to reposition and fluff your natural lashes or extensions. To use, position your Fluff Up Brush over the lid and swirl down over lashes. Follow up with brows as needed.
Fluff up is the ultimate touch-up anywhere tool with a protective cap to keep the lash-detangling bristles clean and lashes looking fluffy all day long.
CHIEF OF LASH
Founder Kimber's Guide to Getting the Lashes of Your Dreams
Our lash-obsessed founder, Kimber Jaynes, introduces you to lash care and shows how easily it fits into your beauty regimen.
Read More
TIP FROM FOUNDER KIMBER
Fluff up isn't just for you lashes! Brush your brows to maintain your latest brow lamination or to clean up any unruly hairs.
More ways to love your lashes