Kimber's Guide to Getting the Lashes of Your Dreams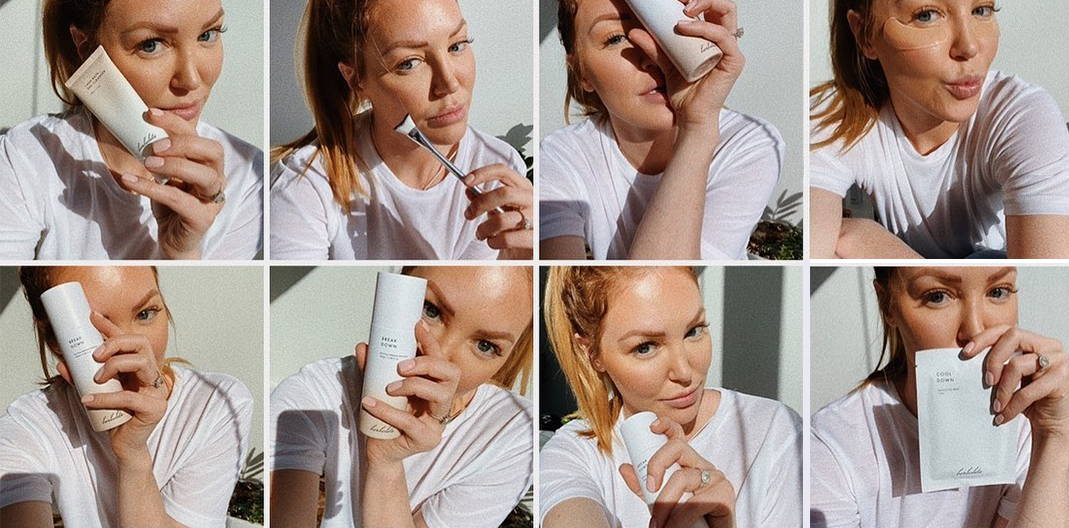 Pro-Tips from our Founder & Chief of Lash, Kimber Jaynes.
I've always believed that the eyes are the mirror of the soul. When I became a lash artist over a decade ago, that was the gift I knew I was giving my clients: a first look at their true soul. I don't say that casually. I say it because, so often, the woman who walked into my studio walked out with a newly discovered confidence. The difference? It was captured in a moment — that face-to-face connection with her reflection in the mirror when she saw herself differently for the first time. There are no words to describe the expression of a woman who has just realized she's not just beautiful, she's drop-dead gorgeous.
In my studio I could only share that experience with one client at a time. I loved each opportunity, but I wanted to help more women feel what it's like to transform their look from lackluster to lush. And so, Borboleta was born. And now, we're bringing eye-catching, jaw-dropping, envy-evoking lashes to everyone's home — including yours!
---
The Best Looking Lashes of Your Life Are Calling
When I ask women about their current lash care routine, far too often the response I get back is, "What is that?"
It breaks my heart, but it's not anyone's fault. The big-name beauty brands have let us all down. They're too busy trying to sell lipstick and BB cream to really care much at all about your lashes. But the lash-obsessed? We do things differently. Because we know that healthy lashes are the secret to every girl's confidence and that skipping daily lash love is the biggest beauty mistake you could ever make.
Less Than 5 Minutes a Day Is All It Takes
I know what you're thinking. The last thing you need is another complicated thing to worry about. Right? Well, here's the good news: Borboleta's lash care routine was designed by a busy gal (me), with busy gals like you in mind. So give this no-fuss, all-lush regimen a try. I promise that if you stick with it, you'll wind up with the lashes you've been dreaming of!
Before we get started, here's what you'll need for your lash care routine:
---
Lash Love Is Simple: Cleanse, Swipe, Swoon!
---
Cleanse
To get the fuller-looking lashes you crave, our Lash Serum needs a clean canvas to work with. Removing your eye makeup is the first place to start. But, don't reach for cotton balls or harsh facial cleansers — they can harm your lashes and eye area. Instead, reach for Borboleta's Clean Swoop Brush, Breakdown Makeup Remover, and Lash Bath.
WHY
Clean + Caress with Clean Swoop Brush: This eye-shaped brush features tapered fibers that don't pull or tug at your lashes.
Remove + Condition with Breakdown Makeup Remover: This makeup remover is SUPER lightweight and features an oil-free, nourishing formula with ingredients like coconut-derived fatty acids and betaine to emulsify and dissolve makeup on contact — all with a water-like texture and no greasy residue. Even long-wear makeup doesn't stand a chance!
Deep Clean + Hydrate with Lash Bath: Our gel and foam cleansers are heaven for tired eyes. Snow mushroom-derived hyaluronic acid, pulls moisture deeply into the skin to nourish and condition lids and lashes while preparing the eye area to get maximum benefits from your eye or face cream. Plus, coconut-derived amino acids gently cleanse while helping to hydrate and soothe, balance PH levels, reduce redness, and strengthen your natural lashes.
HOW
Dispense a dime-sized amount of Breakdown into your palm. Wet your Clean Swoop Brush and swirl to create a lather. Apply to lids and gently brush through lashes. Rinse, then pat dry.
Next, dip your Clean Swoop Brush into a small amount of Lash Bath and gently massage over your lash line. This essential step is one you can't miss if you're truly lash-obsessed! That's because it removes any unseen residue around the eye area so that you can get the most benefits from your Lash Serum.
Once finished, rinse again and place your brush into its custom drying case to keep it clean between uses.
---
Swipe
Now that your eye area is clean and nourished, you're ready for the main event! Our clinically tested Lash Serum is unlike anything else out there and 80% of users say they noticed an improvement in the overall appearance of their lashes in 6 weeks!
WHY
Lash Serum: Our Lash Serum is special for 3 key reasons: premium ingredients, safety, and truly hassle-free use. We fine-tuned and perfected this exclusive formula until it featured everything you want and absolutely nothing you don't. Each premium ingredient was hand-picked for its lash-loving qualities, including biotin, keratin, peptides, plant-based stem cells, Swiss apple extract, pumpkin seed extract, and fatty amino acids. Together, these ingredients go to work to condition and nourish the lash line and help your lashes appear darker, fuller, and healthier than ever. But we know you worry about eye-area sensitivity. Borboleta does too. That's why our fragrance-free, cruelty-free formula is both clinically and ophthalmologist tested to ensure it is super safe and super nourishing!
HOW
If you could swipe your way toward the lashes of your dreams, why wouldn't you? Well, you can! To apply our famous Lash Serum, simply dip the wand into the serum and swipe across the lash line every evening. Let it dry, and use a towel to gently pat away any excess formula if needed. That's it! Stick with it, and you'll notice a difference in the appearance of your lashes in as little as 4 weeks!
---
Swoon
Once you go lush, I promise that you'll never go back! Because who doesn't want to fall in love with themselves every time they look in the mirror?
Your lash care routine could end with our Lash Serum, but we have even more goodies ready for the truly lash-obsessed. Grab our Cooldowns and Fluff Up Brush to pamper tired eyes or touch up your lashes anytime.
WHY
Cooldowns: Your lash care should be so soothing that it feels like spa-worthy skincare. Cooldowns are the easiest way to refresh tired eyes and give them a quick boost. Whether you're headed out for girls' night, date night, or settling down for a relaxing night in, any excuse is a good excuse! The secret lies in our non-slip pad and cooling-hydrogel formula, which helps to seal in skincare ingredients. Caffeine also helps to de-puff and increase circulation around the eye area, while kelp anti-oxidizes and helps to moisturize, soothe, and calm tired skin.
Fluff Up: You deserve volume so loud that you can't hear the lash haters, and that's exactly what you get with our one-of-a-kind Fluff Up Brush! Just a few strokes, and your lashes will instantly jump back to life, leaving you with wide-open, flirty eyes. The eye-hugging, hourglass shape combs through each lash from root to tip to keep your lashes fluffy, separated and perfectly positioned. And, this stash-friendly essential stays safely protected with a cap that keeps the brush clean and doubles as a handle for easy, on-the-go use.
HOW
For the Cooldowns, remove each mask from the tray and apply to the under-eye area. Allow Cooldowns to sit on your skin for 10 to 15 minutes. Use after a lash treatment or anytime you need a quick boost. Discard masks after use. Tip: For an enhanced refreshed feeling, refrigerate your Cooldowns first.
The Fluff Up Brush can be used as needed throughout the day to reposition and fluff your lashes or brows. To use, position your Fluff Up Brush over the lid and swirl down over lashes. Follow up with brows if needed.
There you have it: cleanse, swipe, swoon!
---
This at-home lash care routine is the easiest way to get the best lashes of your life. Of course, you can always dial up your look even further by connecting with one of our Borby Lash Artists. These certified artists love lashes as much as we do and can dress up your natural lash line with our amazing O.G. lash extensions — because "I have too many lashes," is a statement that has been said by no one, ever!
Welcome to our world, it's time to get obsessed! Because with Borboleta, beautiful lashes (and confidence) can be yours in just 5 minutes a day, or less!