Your Healthy Lashes Playbook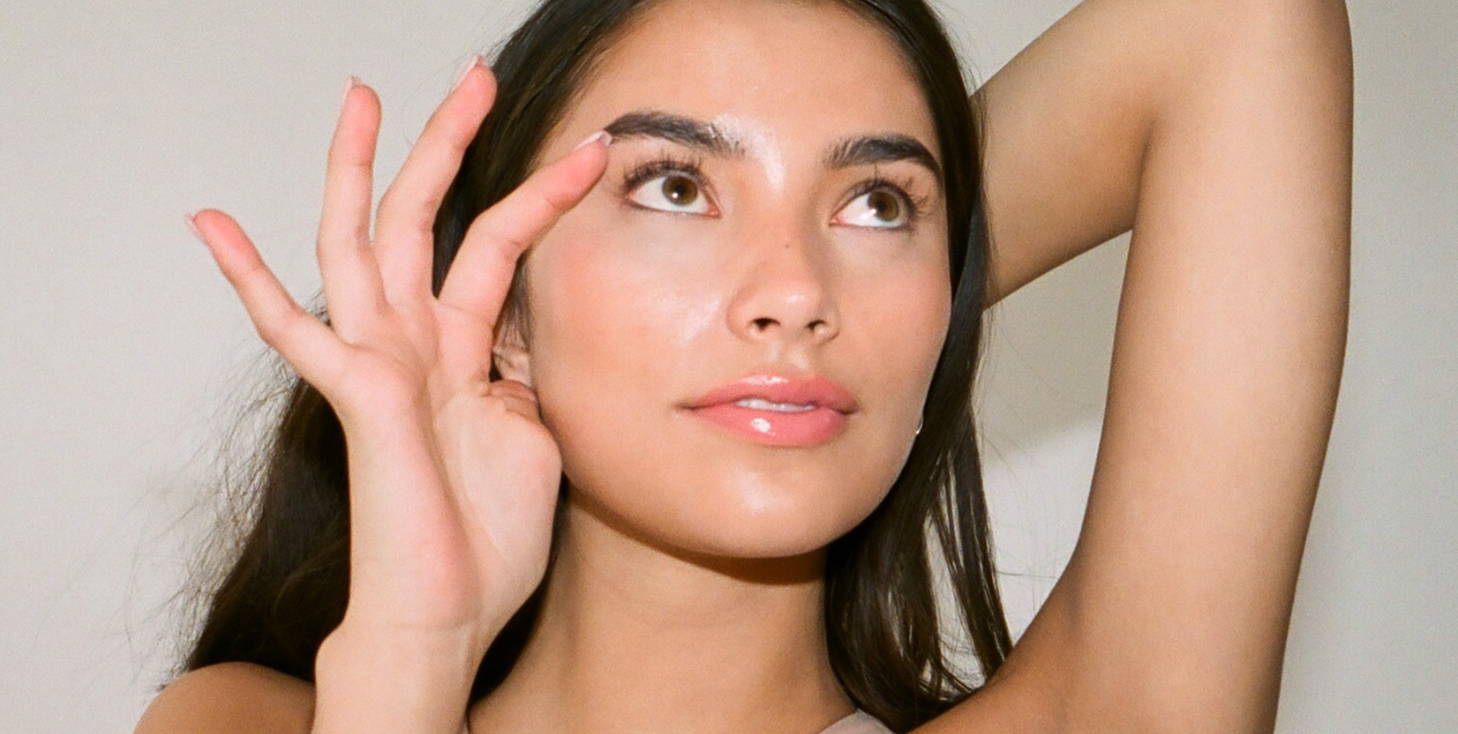 Skincare isn't just for your face, lashes need love too!
Keep reading to learn everything you NEED to know to get your dream lashes.
---
Get You a Product that Does Both
Don't be mad at your current makeup remover, it just doesn't love your lashes as much as we do! Just like your skin and hair, lashes need hydration, nourishment and gentle cleansing to be healthy and lush. Typical removers are geared more toward just taking makeup off, vs using this step like we do as a chance to condition and bind moisture to lashes and the eye area. Many makeup removers even contain drying alcohols that can make lashes brittle and mess with their ph. Grab our powerful yet nourishing Breakdown Makeup Remover to help take makeup off your lovely lids and lashes.
Ditch Cotton Pads & Wipes
And while we're at it, let's agree to scrap those cotton rounds, swabs and makeup wipes. Your lashes deserve better than being damaged by abrasive tugging only to be left with bits of cotton tangled in them. Instead, reach for our Clean Swoop, the first brush specifically designed to remove makeup and clean lashes and lids gently with extra soft tapered fibers. Our Clean Swoop Brush also has an ergonomic curve to hug the eye shape, along with a snap in drying stand to funnel water out of the brush, while keeping it off of germy countertops.
Rethink Bath Time
Ideally you should be avoiding the eye area with your face cleanser as it isn't formulated specifically for lashes and can make the eye area feel tight and dry. The step you never knew you needed (but will change your life) is a nightly lash cleanse! Packed with moisture binding, restructuring and ph balancing ingredients, our Lash Bath Cleansers (in foam or gel) not only gently cleanse unseen makeup traces and debris, but are great for lash condition. As an added bonus it primes the eye area to maximize hydration from your moisturizer.


Add in the Ultimate Mascara Assistant
Mascara is a beauty staple great for making eyelashes look long and full, but it doesn't do anything for the health of your lashes. Working our Lash Serum into your nightly routine is the best way to get lush and strong lashes. Just one swipe a day per eye, you'll see results in as little as 4 weeks.
Extend with Care
For strip lashes, the trouble comes with pulling a strip off while glue is still attached, taking natural lashes with it (OUCH)! The good news is as long as a quality makeup remover is used to break down glue, the strip will easily slide off and your natural lashes will be safe and sound.
Lash extensions are totally safe for lashes as long as the artist who applies them uses good technique. Any artist who knows what's up will use good isolation (one fan or lash placed on one natural lash), apply the perfect amount of adhesive and double check the weight of extensions on natural lashes. Search our database of Borboleta certified lash artists to find a resource of individuals who were taught differently. We're confident they will analyze your face and eyes to give you the perfect lash shape, have the skillset to properly apply lashes for stronger retention and comfort and use the best quality of products in the business. Find a Borby Artist here.
Swap for a Silk Pillow
Not only do silk and faux silk pillows stave off wrinkles, they prevent damage to your natural eyelashes and extensions! As you sleep through the night, the friction from tossing and turning on cotton fabric can cause wear and tear. Silk and faux silk are much softer, helping your precious lashes stay intact and extensions last even longer.
Follow this playbook, and your dreams of healthy, strong, long, shiny and full looking lashes will become a reality–naked or swiped with your fav mascara. If you get lash extensions, your lashes will be prime for fuller sets.
---
---